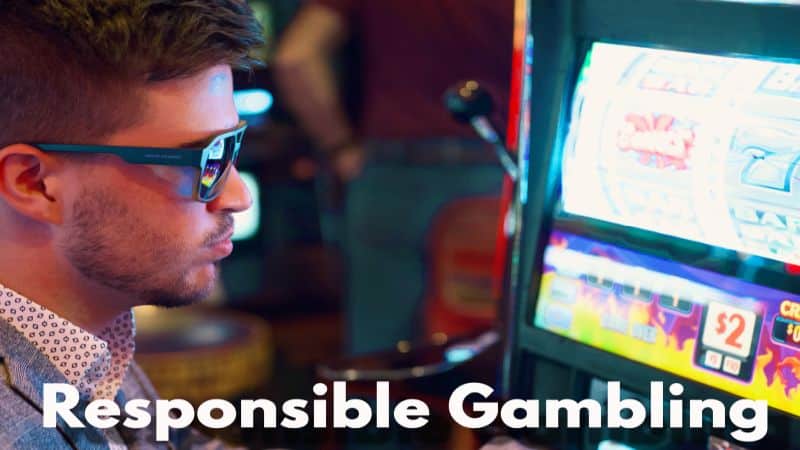 Responsible gambling is a social responsibility that aims to ensure integrity and fairness within the gambling industry and to clearly indicate what consequences come with gambling.
Ethical and legal responsibility for promoting responsible gambling have governments, gaming authorities, casinos, vendors and all other persons or organizations that offer or promote any form of gambling for real money.
The main task of responsible gambling is to prevent gambling addiction.
Gambling addiction and tools to prevent it
The concept of responsible gambling is focused on promoting gambling problems such as gambling addiction that affects not only the player but also the people around him.
The most common responsibilities that a gambling host has include self-exclusion schemes. In New Zealand, Self Exclusion Orders and Multi Venue Exclusion are offered under the Gambling Act of 2003.
This applies to venues within the territory of New Zealand.
When it comes to NZ Government services and organizations that prevent gambling addiction they offer services:
Credit Card Restrictions
Self-Exclusion
Wifi Restrictions
GEO-Blocking Access
Licensed and safe online casinos available to NZ players are required to offer services such as:
Self Exclusion
Time Out
Reality Check
Time Limits
Deposit Limits
Account Tracker
Permanent Account Closure
The best example of preventing gambling addiction would be Swedish law which came into force at the beginning of the COVID-19 pandemic where the Swedish parliament clearly set a deposit limit that did not allow more than 5,000 kroner per month.
New Zealand did so even before the pandemic with the Gambling Act 2003, section 321 which states that once the exclusion process has begun it is a criminal offence to engage in any form of gambling. If you violate this law you may face a penalty of NZD 500.
Responsible gambling areas
In order to promote responsible gambling as much as possible, the industry has clearly indicated the rules and responsibilities that gambling sites and gambling venues must fulfil. Let's see what they are:
Anti-money laundering policies /procedures
Reporting suspicious transactions
Privacy and protection of players' data
Accurate and prompt payments
Fair and random gaming
Protection of underage and vulnerable customers
Meditation services (ecogra.com)
The safe and secure online environment
These areas are the main elements that all online or land-based operators and real money game providers must adhere to. These areas are becoming more stringent over time as the popularity of gambling increases and these factors have a significant impact on the gambling industry.
Problem gambling
Problem gambling is a way of irresponsible gambling that causes harm. This harm can be caused by just one gambling session and can leave huge consequences that will cost you dearly.
But in most cases, the harm of irresponsible gambling is the result of multiple gambling sessions over a period of time involving large amounts of money and your assets.
The most common result of irresponsible gambling involves:
Financial losses
Problems at work
Reflecting on your children in the form of parenting
Problems in marriage or relationship
Domestic violence
Alcoholism
Mental health problems
Committing a crime
Suicide
Stay safe and gamble responsibly
Considering that we are a casino guide whose main task is to be a safe bridge between players and casino operators, we know that it is our duty and we are determined to show players all safety options and recommend tips on how to play responsibly.
That's why our expert team has put together ten tips that you should follow if you want to be safe during the game and to keep your playing experience fun and responsible no matter if you don't win.
Below we have listed ten tips with which, if you follow them in detail, your gaming experience will always be safe and responsible.
The top 10 responsible gambling tips
Always gamble to have fun, and don't plan to make a living from gambling
Treat the money you lose as the price paid for the time spent on the game
Adjust the deposit limit and do not change it
Set a time limit because the notion of time is difficult to guide when playing
Expect to lose
Don't carry your credit card when you are gambling
If you suspect that you are a risky player, take a gambling problem test
do not increase the bet to make up for your losses
do not use gambling when you are in a stressful, depressed and bad spiritual state
Learn as much as you can about problem gambling
Problem gambling help organizations
Where to seek help?
Irresponsible gambling is not only a problem for the player but also for his entire family, acquaintances, work, friends and the wider community.
This is why it is very important to recognize the problem before you get stuck in an inevitable situation.
Fortunately, there are free organizations in New Zealand that can provide you with the help and support you need.
If you feel you need help or know someone who has a gambling problem it would be a good idea to contact one of the organizations listed.
Problem Gambling Foundation of NZ
If you are concerned about someone if you need help or just want to understand better how gambling works then here you can find services that include counselling, support groups, professional referrals and public health.
The Department Of Internal Affairs
This Gambling Group which is also an NZ's gambling regulator work by ensuring Kiwis enjoy fair and safe gambling in order to contribute to better community wellbeing, If you want to find gambling licensing enforcement functions and compliance with the Gamblign Act 2003 then this site is the right place for you.
Game Care
GamCare is an organization whose main goal is to help people with gambling problems and addiction. On their site you can find useful tips, they offer a free phone line, live chat, group chat, a forum and much more. Although located in the United Kingdom, this organization also offers help to players from New Zealand.
Gambling helplines
Gambling helplines are another place where players can seek help in New Zealand. It is important to know that these helplines are not only for individuals who have a problem with gambling but also for people close to them who are affected by the results of problematic gambling. Calls are free and the staff is local and will help you with your problem. New Zealand is a country that cares a lot about its community and invests a lot of protection against irresponsible gambling.
Frequently asked questions
What are the first warning symptoms of gambling addiction?

You can't stop thinking about gambling, you're constantly planning to find money to gamble, you gamble large sums of money to feel the excitement, you borrow money to recoup what you lost, and so on.
How to play responsibly and control your gambling?

To maintain control over your gambling and play responsibly, you should stop thinking about gambling as a way of earning a living. You should always play just for fun and not gamble money over your budget. You can also set a deposit or time limit on your online casino account. Avoid gambling when you are stressed, depressed and tense and never chase after your losses.
Are gambling addiction and problem gambling the same thing?

No, a gambling problem is a way of gambling that disrupts your life and the lives of people around you, while gambling addiction is an impulsive control disorder better known as gambling disorder, compulsive gambling or pathological gambling.
Source:
https://www.dia.govt.nz/diawebsite.nsf/wpg_URL/Services-Casino-and-Non-Casino-Gaming-Internal-Guidelines-for-Harm-Prevention-Harm-Minimisation-and-Responsible-Gambling?OpenDocument