Chch casino or Christchurch casino is the first real casino to open in New Zealand, the city of Christchurch in 1994. In addition to this casino, there are only 5 other land-based casinos in New Zealand.
Today, over two decades after, the heritage is still alive and all residents and visitors of Christchurch can enjoy their favourite casino games in this beautiful two-floor gambling paradise of New Zealand.
Chch casino is well known for the New Zealand Poker Championships tournament. It is open non-stop 24/7, and slightly stricter rules have been introduced such as dress code, casino age limits with no entry for people under 20, and you are not allowed to enter with bags or travel bags, etc.
These things tell us that this casino in NZ is actually luxurious and comfortable. Limited Skyline Enterprises who are one of the owners, actually cares about the reputation of the casino and the safety of guests. This casino is located near the airport, and within the casino, there are 2 bars and three restaurants.
Chch casino facts
But before we continue our review let's take a brief look at the main Chch casino information that might interest you including:
| Name | Established | Location | Address | Age Limit | Owner |
| --- | --- | --- | --- | --- | --- |
| Christchurch Casino | 1994 | Christchurch, New Zealand | 30 Victoria Street | 20+ | Limited Skyline Enterprises |
Chch casino info
Are you looking to find out Chch casino opening hours? Well, we have that information for you.
The Chch opening hours are:
Sunday – Thursday (12PM / 12AM)
Friday – Saturday (12PM / 2AM)
If you have any questions about Chch casino you can contact their customer support via:
Email: generalenq@christchurchcasino.co.nz
Telephone: 033 65 99 99
Postal address: PO Box 4141 Christchurch 8140
Website: www.christchurchcasino.co.
Pros
Wide range of casino games
A lot of restaurants and bars around
Live entertainment
Smoking area
Parking space
Tab facility
Taxi available
Cons
Dress code
No entry for visitors under 20
Games at Chch casino
Are you interested in what games Christchurch casino offers to its guests? Well in this section we have made a list of all the games at Chch Casino.
Considering we're talking about a two floors casino that is spanning over 4,087.5 square feet, it's no surprise that Chch casino offers over 500 best nz online pokies for real money with stakes ranging from $ 1c to $ 2 and 34 table games like Texas Holdem, Baccarat, Roulette, Blackjack and others.
| Number of slot games | Number of table games |
| --- | --- |
| 500+ | 34+ |
The number of casino games at Christchurch casino.
Available casino games at Chch casino include:
Baccarat
Blackjack
Roulette
Rapid Roulette
Money Wheel
Poker
Three Card Poker
Caribbean Stud Poker
Casino War
Ultimate Texas Holdem Poker
EGM (Electrical gambling machines)
Christchurch casino Players Club
Everyone over the age of 20 can now register via the app available on the google play and play store, and through it, they can view the status of their points, new promotions and current food and drink offers.
Points are earned by playing or simply spending money in the casino, every penny spent counts and you buy Base points.
After collecting a certain amount of points, the application allows you to get a refund in certain amounts depending on the tier you are currently in.
If you download the app you will be able to track your VIP status which is divided into tiers, including:
Bronze: For every $ 10 spent, you get 100 points worth $ 1, which are collected on your membership card or app. The collected points are converted into cash, and you can spend them in the casino on food, games and other products that you otherwise have to pay for. Basically, if you have a bronze badge you get a 10% refund.
Silver: To get a silver badge you must collect 4,000 points within 6 months. This means you have to spend $ 400 at the casino in 6 months. As a silver badge holder, you have benefits like gaming promotion dining offers, you get 15% back from buying food and drinks. If you earn 5 base points you are entitled to free casino parking.
Gold: To qualify for the gold badge you must spend $ 1000 in 6 months and thus collect 10,000 points. As a member with a gold badge, you have a 20% return on all purchased food and drinks, receive dining offers at game promotions, invitations to exclusive promotions and events, plus free parking.
Platinum: You become a member with a platinum badge only by invitation
Black: Casino must invite you to become a black member
Christchurch casino dress code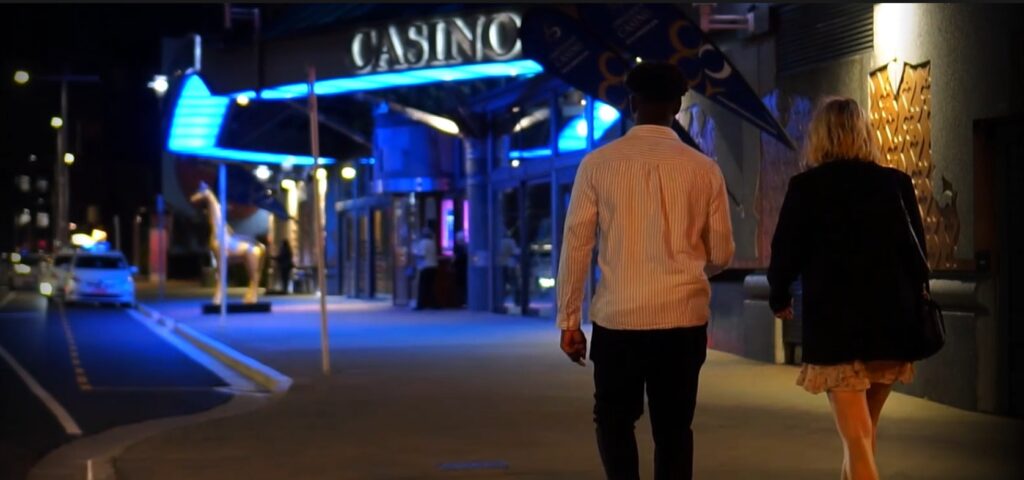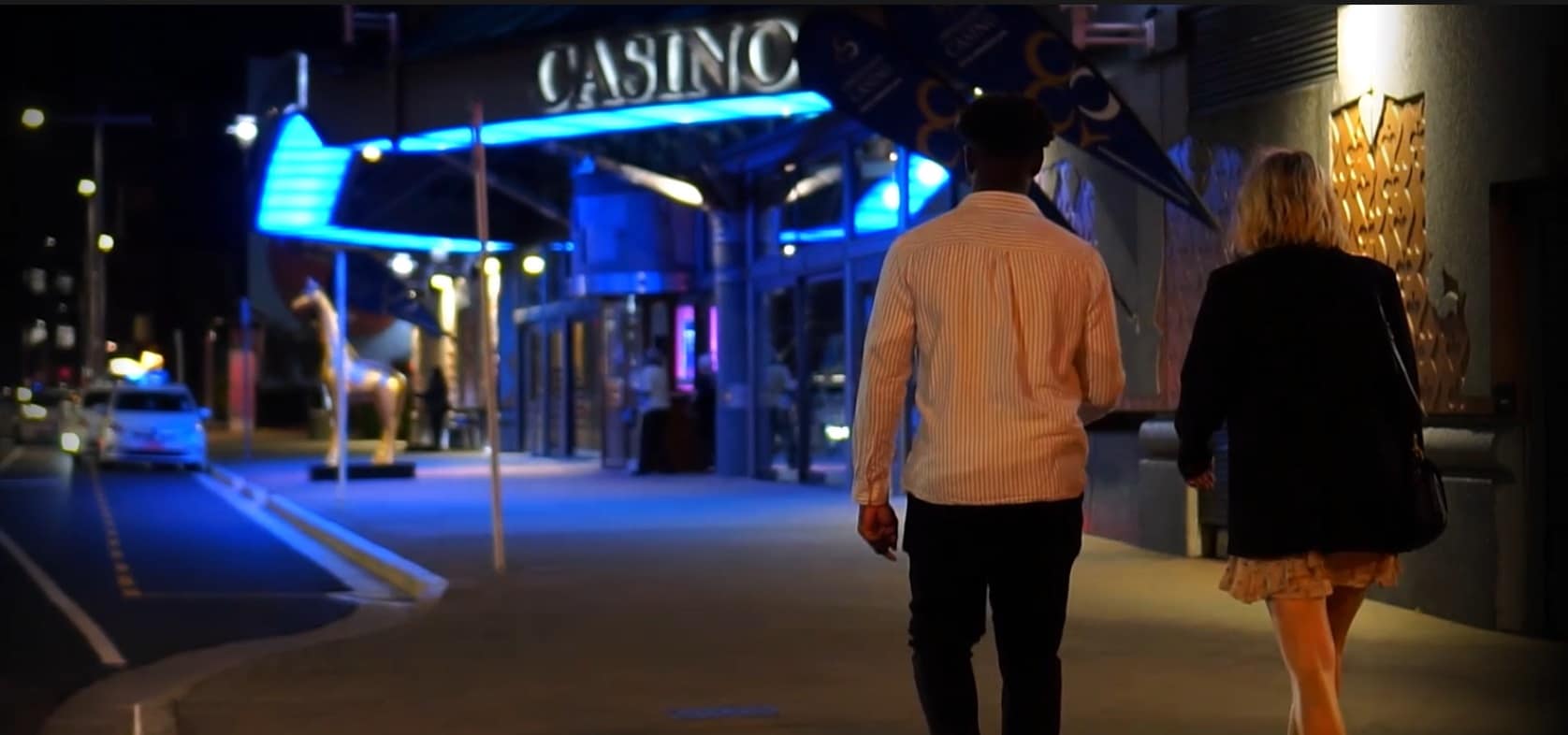 We have already told you that if you want to visit Christchurch casino you must have or be over twenty years old. Proof of age (id, passport) may be required from you at the entrance.
The following items will not be allowed inside Chch Casino:
Hats
Tracksuits
Iron boots
Clothes with offensive images and words
Messy look and dirty clothes
Gang tags
Location of Christchurch casino in NZ
Chch Casino is located in the largest city of New Zealand, Christchurch, on the southern island of New Zealand (Canterbury Region) at 30 Victoria Street near the airport. This is one of the most popular land-based casinos in NZ.
If you can't find a casino it would be best to turn on GPs or google maps. Let's take a look at the exact location of Chch Casino below.
Frequently asked questions
Is there any dress code at Christchurch casino?

Yes, there is a dress code that needs to be followed. If you wear inappropriate clothing you will not be able to enter the Christchurch casino. You can learn more here in our review.
Is there any loyalty program?

Yes, there is a loyalty program for loyal players and visitors of Christchurch casino, and it is called Players Club. You can download this program with the app, and every penny spent on food, drinks or casino games is counted and converted into points. Gaining points also increases the level of the badge type, which means more benefits, gifts, promotions and others.
Is there an online version of the Christchurch casino?

No, but there is an official church website with all info about this gaming house. If you are interested in playing online you should visit our list of all casinos available to NZ players.
Çan I play bingo at Chch casino?

Yes, the bingo game is available at Chch Casino.
How many land-based casinos are in New Zealand?